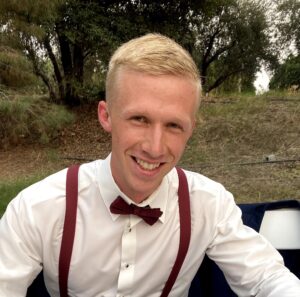 Hi, I'm James. I am a builder of and investor in companies. I'm the CEO of Upland Optics, a sporting optics company built for hunters, as well as Kitchara Cookware, the highest quality direct to consumer cookware brand.
My mission is to become an expert decision maker.
Through my own unique life experiences and reading hundreds of biographies, I've learned that decision making skill is the one thing that separates those who live happy, successful, and impactful lives from those who don't.
I've made the right decisions many times in my life. Like when I left a high-paying corporate job at the age of 21 to start Upland Optics with my friend Braydon. Or when I decided to buy stocks in March of 2020 as the market crashed, or buy struggling companies that were undervalued (like GameStop in 2019), or when I decided to do a Master's Degree program through the Harvard Extension School.
Decision making isn't always so dramatic. I believe the most important decisions are those we make every day, and I strive to optimize my habits to make them automatic. Reading is the most important, and I've written a lot about the books I've read in recent years.
I don't share all the decisions I'm making, but when I think there is something for others to learn from my thinking I write about it here. Be sure to subscribe to my email list to get my articles. You can also follow me on Instagram or Twitter.